It's obvious I'm not the only one that believes Human Service Alliance, University for Human Goodness, Center for Purposeful Living, or whatever they are calling themselves this week is a cult. That fact is apparent to many not engulfed in the organization including those that have had some limited experience with the cult. A few nights ago I had an exchange of e-mails with someone who wishes to remain anonymous (so for the sake of this article we'll call them Quincy).
Quincy conveyed to me a great many oddities that were noticed about the Center for Purposeful Living:
My father dated a woman who had been heavily involved in [Human Service Alliance] for several years. They came to meet about a year after my dad began volunteer care for terminally ill people at HSA. His effort was to give a small payback for gifts of time and care given to our family during my grandfather's cancer journey in 1997. [Human Service Alliance] seemed like a match for that need.

Allow me to point out that the Center for Purposeful Living no longer cares for the terminally ill. I'm not quite sure the real reason why they stopped the only noble cause that Human Service Alliance (fka University for Human Goodness, aka Center for Purposeful Living) had.
As he got more involved with HSA and eventually became engaged to the well-educated woman, he gave his time to HSA and mobilized other business folks to support the perceived purpose of caring for terminally ill people. He later began to realize that there was much below the waterline that wasn't easily discernible by most people. My father came to realize HSA was a cult and that Derwyn Lackey was the head witch doctor.

I recall my dad saying that they wanted total control. They expected him to volunteer at California Fresh Buffet with more hours and when they wanted. If he had other plans, like a child's or grandchild's birthday, there seemed to be little understanding that he had a life outside HSA.

My dad is a real "get-along" kind of guy but also very sharp. He coaches and trains business execs and upper military officers across the country and world. His ability to get along allowed him to observe the bullshit without getting drawn in.

After countless efforts to understand the mind control over his fiancée, and that she would not or could not escape from the organization's control, he broke off the engagement. He told me the woman did not want to acknowledge that HSA was cult-like, but she did acknowledge that she did not know how to break free. I have wondered whatever happened to her.

My dad did some pro bono computer support work for HSA. I seem to recall that he inadvertently came across documents that gave him greater insight into Derwyn Lackey's methods - lots of items about how to pull someone in and who could/could not be trusted. He also became aware that HSA leaders appeared to be screening e-mails.

The screening of Internet activities by those within the organization is something that was conveyed to me during my research for my previous article about the Center for Purposeful Living. This lends more credibility to those that informed me of this activity.
My dad asked me in late 1999 if I might consider helping in the renovation of a defunct Red Lobster that was to be turned into a business called, California Fresh Buffet, since my firm provides that kind of service to commercial contractors. During my work there I met Derwyn [Lackey] and some of the other control types.

I invoiced HSA, giving the organization a 50% discount for our work (which was not requested). It was my small way of helping on the belief that I was providing resources to help provide revenues to support the terminal care center. Soon thereafter I got a phone call from a woman named Susan and did she let me have it. She assumed the work would be for free, which was never discussed with me or my dad. The final straw for my father was his discovery of correspondence about me that was far less than flattering. Susan was the apparent author and you guessed it, she was Derwyn's "squeeze". I bet you can imagine exactly what I am talking about

That's right in line with the power Derwyn Lackey possesses over his disciples. The fact that Quincy's father's fiancée didn't know how to pull out of Human Service Alliance (now known as the Center for Purposeful Living) is testament to the weak-willed, feeble minded people Derwyn Lackey and his cult prey upon. Those that are strong enough to get out are damned and referred to as evil amongst Derwyn's many "teaching" e-mails.
The ability for these people to judge and condemn others is not "spiritual" or "soulful" in nature. This is not the work of people with a higher calling; this is the work of those who align themselves with evil.
I'd like to thank Quincy and his father for sharing this story. I would also like to reiterate the fact that I'm willing to anonymously tell other's stories if they so wish for me to publish them.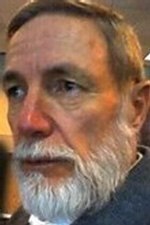 Derwyn Lackey, Supreme Ruler of the Center for Purposeful Living
Related Content